And just like that we are now in a new decade, a new year, 2020. A time for new beginnings and a fresh new start!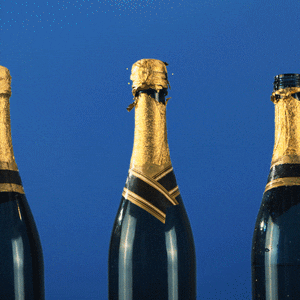 Last year for me was a year of maintaining health, happiness, growth and a lot of learning. This year I continue to focus on those values.
Today we'll be chatting about how to maintain your health and self love with our Zennkai products and services.


Maintaining health can mean many things to different people. Things like exercising, eating healthy, meditation, going for walks and surrounding yourself with the right people are all things you can do to keep your mind and body at bay. What about treating yourself to a "Me Day?" When was the last time you really treated yourself to  a nice blowout, colour service or even just set time aside for yourself?


In this blog I will take you on my own personal "Me Day" journey so let's dive right into it! Here's how the day goes...
--------------------------------------------------------------------------------------------------------
Typically on a normal day like most mom's, I start my morning quite early. My alarm clock goes off at 6:45, then 7:00, 7:15 and as it get's closer to 7:30 which is near the time the kids and I need to leave, that's when I charge up and get things done! Once all is said and done and kids are at school, I'm headed to work!
It's 9 am now and I have an hour before the salon opens. So while we wait, let's treat ourselves with a nice cup o' joe and some breakfast to nourish our body. I walk the streets of downtown and find this adorable coffee shop near the salon - Pallet Coffee. I end up going for an avocado toast and a long black coffee. It was just what I needed to kick-start my day!
It's now 10 am and the salon doors have opened. Like always I am greeted with a smile and a "good morning" at the door by one of our wonderful front end coordinators. I test my luck and check out the appointment books to see if I can get a treatment and blowout done. And thankfully there was time! I slip into Zennkai's soft satin cloak, am offered coffee or tea and even a biscotti. I am so ready to enjoy this service and relax!


I end up going for the Kerastase Fusio - Scrub service as it was highly recommended by the stylist. I had the opportunity to select from two different scrubs - one for energizing and the other one for soothing. Since I wanted to unwind I went for the soothing scrub. 2 minutes in the service as they were scrubbing and massaging my head, I could feel my whole body let go into full relaxation mode. On top of it all, I received a wonderful and thorough head massage. But the amazing service didn't end there! My wonderful stylist educated me on products to use at home after the blowout and styling was done! 


The whole service took a total of 1 hr and 20 minutes... and that's if you include the pleasant catch up conversation and hair education. After the whole experience I felt so renewed, refreshed and ready to take on the day. I have to say that taking a moment for yourself even if it's a short amount of time, that it can definitely boost your day and overall mood. I highly encourage and challenge YOU to do the same.
If you are interested in booking right away, click
here
to reserve your spot now!
Happy advanced "Me Day" to you! 



Here's A Recap! 
S e r v i c e C h o s e n :
~ Fusio Scrub by Kerastase with Blowout and Style = 1 hour 
P r o d u c t s U s e d :
~ Kerastase Soothing Scrub Cleanser with sweet orange peel. Great for all hair and scalp types, including sensitive scalp. 
~ Kerastase Essential Oil Blend with invigorating ginger aroma.
M y H a i r T y p e : 
~ Fine hair, oily scalp and dry ends
H a i r D r e a m :
~ Thicker, fuller feeling hair and clean scalp
P r o d u c t s I T o o k H o m e :
~ Tea Tree Special Shampoo and Conditioner 
What It Does:
Helps wash away impurities, leaves scalp feeling clean and provides a calming and invigorating experience
~ Living Proof Perfect Hair Day Body Builder
What It Does:
 Customizable body and hold creating texture volume and fullness
~ Loreal Tecni Art Full Volume Extra
What It Does:
Great for big hair, big blowouts, creating volume and extra strong hold without the sticky feeling
Click the video below to watch how the Kerastase Fusio Scrub works...