I think that most working mom's can agree that getting up in the morning to get yourself and the kids ready in such little time can end up feeling like you're about to run a marathon! For me personally, right when I wake up, I'm already looking forward to hopping right back into bed. From making breakfast, preparing lunch for the kids (and hopefully a cup of joe for myself) can get us thinking, "Omg can I please have 1 more hour in my bed instead?" Or do you ever catch yourself looking at other ladies when you're out and about and think "Geez, who has time to get their hair and makeup done like that every morning?"
I totally get it... I'm guilty for feeling like this sometimes (actually majority of my days!) So before I go on I will say this - this blog is not only for mom's out there but for anyone who may feel that they never have time for themselves. I'm here to share with you the tools and products that  would work for anyone who has little to no time to spare. I mean let's face it... time is money!
If you're that person who has never touched a hot tool or a hair product, you will need to spare 15 mins for this routine. W a i t ! Before you dare to say "I don't have 15 minutes!' or "15 minutes is too long!" remember that this is your time to pamper, your dose of confidence and your time to celebrate you!
If you made it up to this point and still reading on that means you are ready to celebrate yourself and I love it! Good for you beautiful! 
So you might be thinking, "Do I wash my hair first before we get into this tutorial?"
To give you a background of what I personally do, i've listed it here. I wash my hair every other day and here's why...
1. It's healthier
2. I don't always have the time and
3. I get lazy!
Mind you if you're doing something active then girl go wash that dirty hair. Last thing you wanna do is sleep in your own sweat! That's a big no! Anyways let's keep going... So majority of the time I wash my hair the night before so I can squeeze in that extra hour of sleep. But when and if I have time to spare, I will throw on a treatment, wrap it up in a hair towel and rinse it out the next morning. This is great for that extra nourishment and trust me... you'll feel extra boujee! 
Alright girl, light up your favourite smelling candle, play your favourite song, pour your favourite morning coffee and let's begin!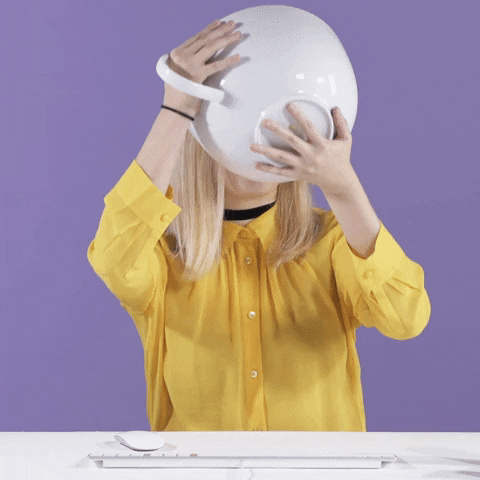 Here's what you will need: click the links to shop
h a i r
- A thermal protectant (I personally love "
Support Me
" by Sexy Hair)
- A sectioning comb (My favourite is
Dannyco Tail Comb
)
- Your favorite hair clip(s) to dress the hair.
Shop for clips.
- Sectioning Clip (I love using alligator clips as they hold more hair)
What's great about having these items is that you can use it for multiple looks and occasions!
If this is your first time - no worries, don't sweat it. Just remember that less is more! When you start out, it can take bit of practice but have fun with it! 
Here is the How-To! 
1. Spray in the thermal protectant. This is important to protect your hair against any heat or environmental damage. Comb it in from root to tip to ensure good coverage.
2. Work in sections. This speeds up the process and makes for a clean and easy job!
3. Curl using the tong and curl away from the face taking half to one inch sections working bottom horizontal sections bottom to top. Don't worry if it ends up looking like tight shirley temple curls, we will comb through it.
4. Spray in a fine mist aerosol hairspray and let that dry. 
5. Hold curls in place gently at root with your fingertips and comb through with a wide tooth comb. Anything tighter will poof and frizz the hair. Comb through until satisfied with curls.
6. Pick your favourite accessories and place on wherever you like. I personally like to place them where my part is for a more polished finish.
7. Take that selfie and share with us! #zennkaisalon 
Okay to really finish it off, pop on a nice lip gloss and blush to give that beautiful face of yours some glow.  And voila!!! You're ready to take on the day! 
I'm proud of you for taking a moment of self care...
If you end up trying these products and looks don't forget to tag us on our
IG @zennkaisalon and share it with us...
We can't wait to see what you come with 
Have an amazing day!