WHEN IT COMES TO BLONDES, FINDING THE RIGHT PRODUCTS TO MAINTAIN THE TONE AND INTEGRITY CAN GET CONFUSING
Have you ever felt that your hair feels dryer in texture after your use a purple shampoo?! Or most commonly your hair straight up turns lavender after one wash with purple shampoo? Well, you are not alone. We are hoping to answer all these questions for you, and give you a simple guide to finding the best suited products for YOUR blonde. Because yes, all blondes are different & have many different needs! Firstly... to gain a little understanding on why there are these W I L D colors for shampoos, there is a good and logical reason. When stylist are in cosmetology school the beginning chapters of color fundamentals really focus on undertones of natural and artificial colors. Lets be students here for a moment, and identify our level, undertone, and corrective tone...CHECK IT OUT BELOW!
I promise, its easier than it sounds!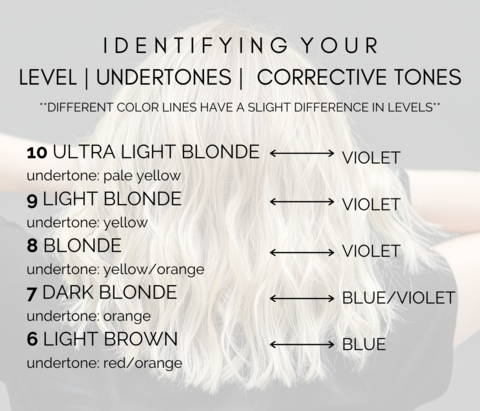 The undertones of our hair color eventually come through overtime. Whether you just got a fresh color done, or if you've had your natural color your whole life; we cant fight our undertones. Sometimes its best to accentuate them and its usually the hair color that we pull off BEST. So in the image to the left blonde hair - ultra light blonde haired people usually pull yellow and have to combat the "warmth" with a corrective tone of VIOLET. And People with dark blonde - dark brown hair have an undertone usually of orange and have to combat those "warm" tones with BLUE. This is called neutralizing! Are you with me?! ;) The diagram below shows that these colors cancel each other out!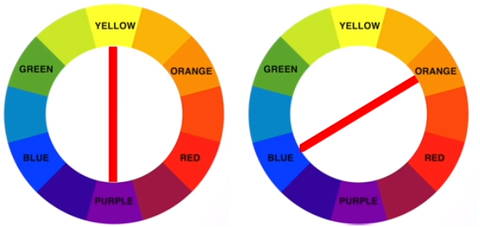 Violet shampoo is violet colored shampoo that distributes violet pigment to neutralize brassy, yellow tones. Violet is used because, if you take a look at the color wheel, it is the direct opposite color of yellow. This means violet and yellow cancels one another out.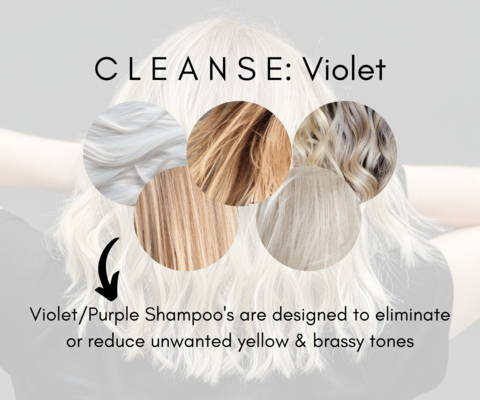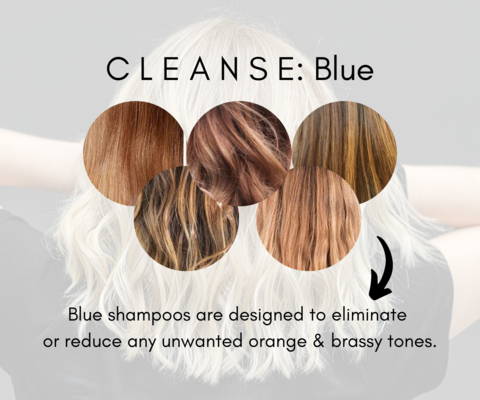 Blue shampoo is ideal for darker blondes, Darker blondes are those with hair that is at least a level 7.5 to a level 8.5. Blue shampoo is recommend for those levels because if you use blue shampoo on ultralight blonde hair, it could result in green hair... (yellow + blue = green) Make sense?! Don't get freaked out, if this does happen to you, there's nothing a little clarifying shampoo can't fix ;)
YOUR GUIDE TO BUYING THE PERFECT TONING PRODUCT
Your current hair color is...