In recent years, the hair industry has really expanded in the way different techniques & applications can be used to achieve different looks, from different foiling techniques to open hair applications, & color processes like a root melt or shadow root. All of the terminology can get a little overwhelming when trying to decide what to ask your stylist for, but we're here to talk about highlights & babylights to break it down for you!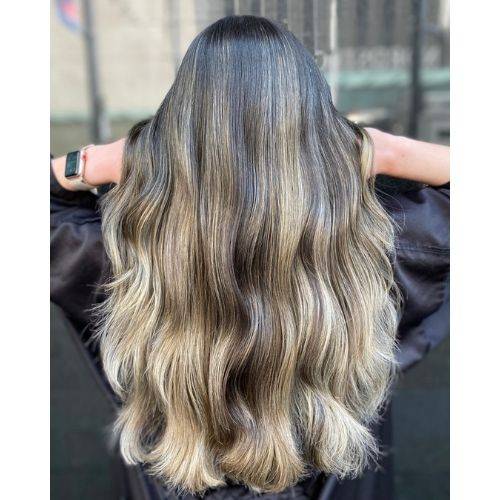 Highlights can have different end results depending on what your ideal finished look is, but if you're looking to add more dimension to your hair, highlights will achieve that natural sun kissed look. To avoid too much contrast, highlights are usually a maximum of 3 shades lighter than your natural hair to prevent it from looking stripy & keep it looking natural. However, if you prefer more of that contrast, that's okay too, chunky highlights are making a comeback!
The application process of highlights involves your stylist taking sections of hair, possibly weaving each section, & applying lightener to create dimension. These sections are neatly wrapped in foil, which conducts heat to allow lightener to penetrate deeper into the hair. Sections of your own hair are weaved out or left out of the highlighting process to create a blend throughout your hair. This dimension can be created through a full head, half head, or partial head of foils.
For balayage, a type of highlighting technique, a freehand painting method is used to apply lightener instead & processed in open-air rather than foils. Specific placement of these painted sections of hair leaves you with beautifully blended dimension. This is the most popular highlighting method being used currently, along with foilyage which combines traditional highlight techniques with balayage.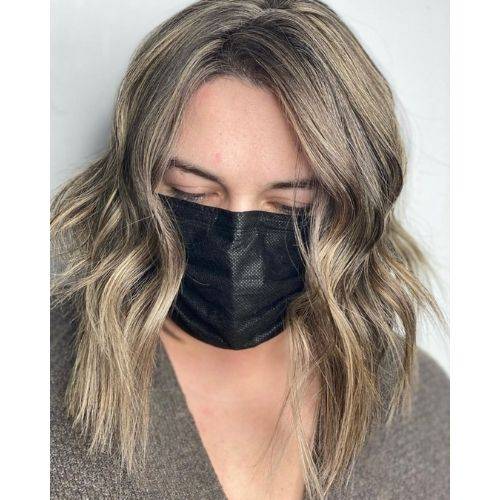 Babylights are a similar technique to highlights but provide a more delicate look. The main difference is the amount of hair in & between each section. They are finer micro-strands but there are more of them & will give the illusion of a subtle all over colour & make your sun-kissed glow last for longer. Babylights are a more current method used if you're looking for a big change like going from brown to blonde without the harsh process of a colour correction.
For the application, your stylist will create a more natural blend of colours by highlighting more sections of your hair. These sections will be finer than traditional highlights & generally takes longer with a higher cost, as it is a much more precise process. Babylights are so versatile & work great for many hair types, especially clients with thin/fine hair because more dimension is added to the hair without looking stripy which can make the hair look even more fine.
Babylights & highlights may achieve your desired look on their own, but your stylist may also combine the 2 techniques or use other coloring techniques like a root melt to achieve different dimensions.
If you still aren't sure which technique is right for you, consult with your stylist & show them inspiration pictures that you like. They are well educated on the different techniques, & can make recommendations as far as what technique will achieve your desired look & if multiple techniques are needed. Keep in mind, multiple sessions may be needed depending on the end goal for your hair. Your stylist will educate you further & make the recommendations they think would be best!